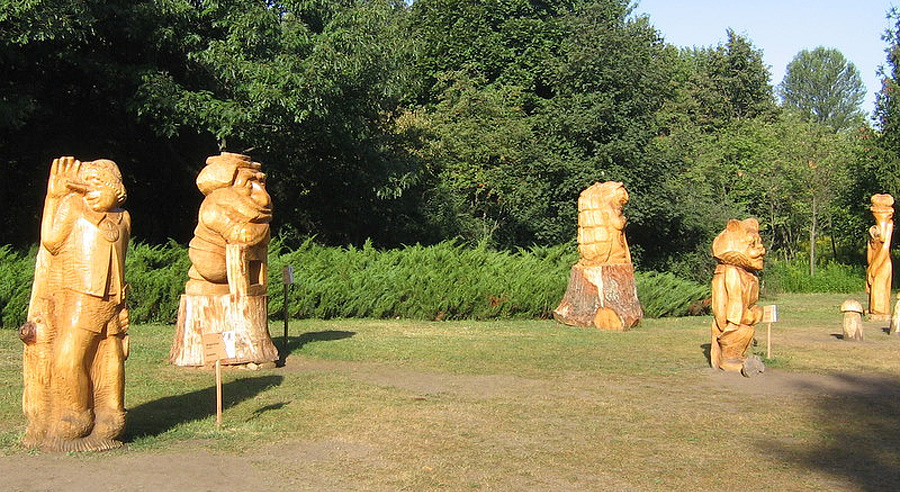 Sculpture festivals
The city is famous for its sculpture festivals. Held in winter, the 'Kryzhtal' ice sculpting festival takes place in Cherkasy. During the 'Drevlyandia' festival in summer, wooden sculptures are displayed in the parks in and around the city. In autumn it is time for the 'Zhyvyi Kamin' festival, during which the sculptors are working with stone.
---
Cherkasy's Singing Nights
The 'Cherkasy's Singing Nights' festival is held at the open-air theater in Victory park.
---
Tarasova Gora
Since 2003 Cherkasy hosts the international bike festival 'Tarasova Gora' (Mountain of Taras). Bikers from Ukraine Russia and other European countries come together at this festival. It is the biggest festival of its kind in Ukraine.
---
(Source: wikivoyage.org)
BANDS AND SINGERS
Okean Elzy
Jamala
The Hardkiss
Tina Karol
Christina Solovy
Piccardysky Tertsiya
Ruslana
Skryabin
Alyosha
Olexander Ponomarev
Zlata Ognevich
Onuka
Antityla
Loboda
Irina Dumanskaya
Irina Fedishin
Vivienne Mort
Krykhitka Tsakhes
S.K.A.Y.
Druha Rika
Boombox
Buv'ye
Lama
Platch Yeremy
Voply Vidoplasova
T.N.M.K.
Tartak
Noomer 482
Braty Hadukyny
O. Torvald
Bahroma
Epolets
Haidamaky
TIK
Ani Lorak