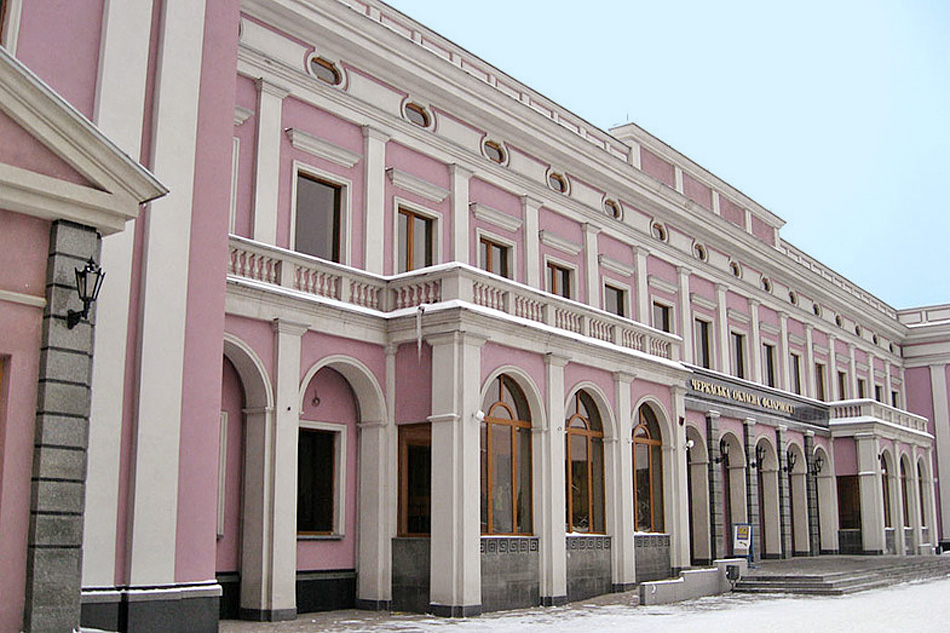 Cherkasy Philharmonic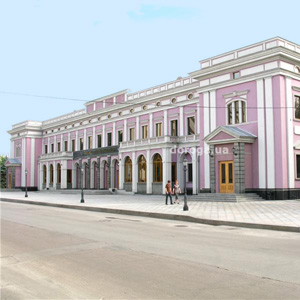 The Philharmonic was established on June 11, 1955 and it has become one of the spiritual and cultural treasures of Ukraine since. In 1957, at the Philharmonic the Cherkassky choir was created, in 1983 the ensemble 'Rosava' and the 'Verbena' trio. In the early 2000s, the building was renovated. Well-known cultural figures (Anatoly Pashkevich, Raisa Kirichenko Olga Pavlov, Evgeni Kuharets Boris Sharvarko, Vladimir Zakharov, Peter Savchuk, Yuri Smolyanskii) have worked closely with the Cherkasy Philharmonic. our-travels.info
196 Khreschatik Street
---
Taras Shevchenko Regional Academic Musical and Drama Theatre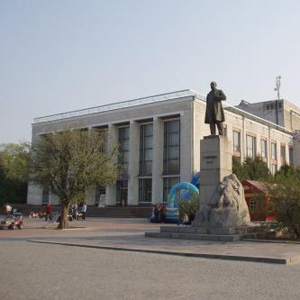 The Drama Theatre started as a traveling collective farm theatre, founded by people from the 3rd artistic association 'Berezil'. In spring of 1932, the actors performed 'Family schetochnikov' by Miroslav Irchan as their opening act. The theater was looking for a permanent place for a long time. Already the next year, it moved to Cherkasy, which was one of the centers in the Kiev region ​​at the time, and it has been its permanent base since.
In 1939, in honor of the theater's 125th anniversary it was named the Great Bard. The play 'Nazar Stodolya' was performed at this occasion. In 1954, because of the formation of the Cherkasy region the theatre was reorganized into a stationary theater, with the construction of a new building. It was the most modern theater in the country, with mechanisms that could move the stage with scenery weighing up to 14 tons, and with the latest light and sound installations.
Since 1963 the theater has the status of Regional State Ukrainian Music – Drama. On April 25, 2006 the Ministry of Culture and Tourism of Ukraine granted the theatre the academic status, hence the official name of the current theater. In 2007, the auditorium of the theater was modernized and a big Austrian crystal chandelier with a diameter of 4.5 m was installed. our-travels.info
234 Cherkassy, Shevchenko Boulevard
---
Puppet Theatre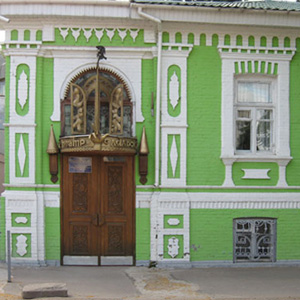 Cherkassy Regional Academic Puppet Theatre is located in the centre of the city, in a building that is an architectural monument of the 19th century. The building belongs to the so-called 'Model homes', the author of which was the architect A. Ruska. Since the construction many things have been preserved, even the initials of the company 'N. and G. Babashov. 1850'. Since the 1970s the building was at the disposal of the puppet theater. The building is decorated with a mosaic with the heroes of fairy tales.(Source: drogue.ua)
4 Lenin Street
Tel. numbers:
+38 0472 45 94 83
+38 0472 45 93 83
---
Cinema Palace
170 Khreschatik Street
---
Cinema Dnipro Plaza
34 Heroes of Stalingrad Street
---
Cinema Ukraine
21 Smelyanskaya Street
---
BANDS AND SINGERS
Okean Elzy
Jamala
The Hardkiss
Tina Karol
Christina Solovy
Piccardysky Tertsiya
Ruslana
Skryabin
Alyosha
Olexander Ponomarev
Zlata Ognevich
Onuka
Antityla
Loboda
Irina Dumanskaya
Irina Fedishin
Vivienne Mort
Krykhitka Tsakhes
S.K.A.Y.
Druha Rika
Boombox
Buv'ye
Lama
Platch Yeremy
Voply Vidoplasova
T.N.M.K.
Tartak
Noomer 482
Braty Hadukyny
O. Torvald
Bahroma
Epolets
Haidamaky
TIK
Ani Lorak