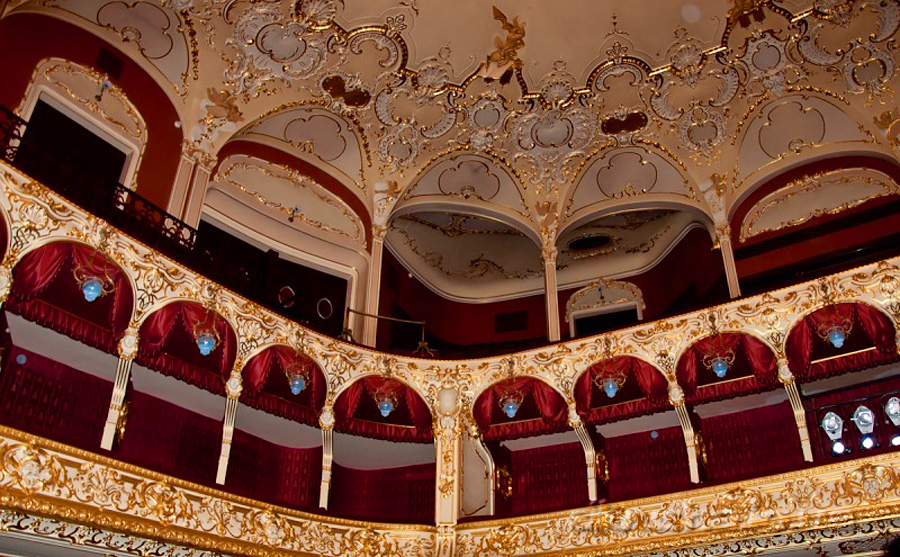 Kobylyanska Music and Drama Theatre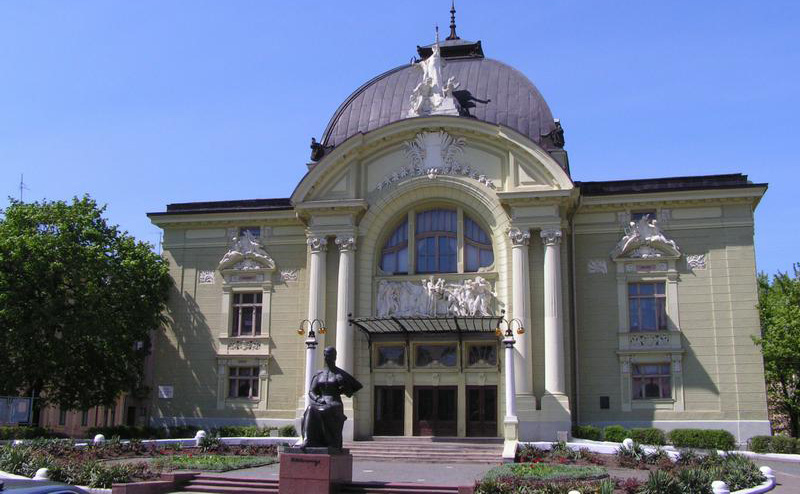 One of the most beautiful places in Chernivtsy is Theatre Square. A beautiful and characteristic building at the square is that of the Kobylyanska Music and Drama Theatre, built in 1903-1905 by architects F. Felner and G. Gelmer. Beautiful on the outside and on the inside. Great names in opera have performed here: Enrico Caruso, Feodor Chaliapin, Solomiya Krushelnytska, Maria Biesu and Austrian drama actor Moissi and others. The group of the Kobylyanska Music and Drama Theater is a creative team. They work with artists like Olga Ilyin and Tamara Kilchitskaya, Andrew Poddubny, Larissa Popenko, Bogdan Bratko, Catherine Chumakov and Natalie Gunda.
Leading masters of the stage: Dean Anepska and Vyacheslav Stakhanov
Head of the theatrical work of artistic director: Lyudmyla Skripka
Theatre director: Yuriy Marczak
Director of the theater: Andrei Romanov
Chief designer: Natalia Rudenko-Kraevskaya
Head of the literary and dramatic part: Natalia Fedorovich
Choirmaster: Tatyana Dyachenko
Chief conductor: Vladimir Schneider
Artists: Oksana Ivakhnenko, Valentin Golovko, Kristina Zborlyukova, Jan Taranenko, Viktor Baranowski, Nicholas Gomenyuk, Vadim Glaznev, Marina Timka, Denis Polishchuk, Gregory Rudenko-Kraivsky and others.
The current theater repertoire consists of Ukrainian and foreign classics, plays by contemporary authors of different genres, stylistic features, acting performances, "Christmas Night" by Nikolai Gogol, "Kaydasheva family" by Nechuy-Levitsky, restored "sealed janitor" by Y. Fedkovych, "Save me, I'm married!" by K. Krotsa, " The Curious Savage " by J. Patrick and more.
Particular attention is paid to works of modern writers and poets. Under the leadership of L. Ckripka works like "Sweet drusya" by M. Matios, "Longing for the future" by V. Kitaygorodskoi, "The Tale of Kalinovoe flute" by O. Zabuzhko were performed.
The theater doesn't forget about the young audience. For them are performances like "Birthday of Leopold" by A. Hayta, "The Snow Queen" by E. Schwartz, "Lived Russula" by V. Zimin, "Karlsson on the Roof" by A. Lindgren and more.
To promote theater art in Chernovtsy the Comedy Festival "Golden applause Bukovina" was introduced in 2003, that received great interest. Today, the festival has gained a regional status, involving not only Ukrainian theater groups, but also foreign. (chernovtsy.glo.ua )
Theatre Square 1
Phone: +38 (03722) 2-26-49
---
Regional Puppet Theatre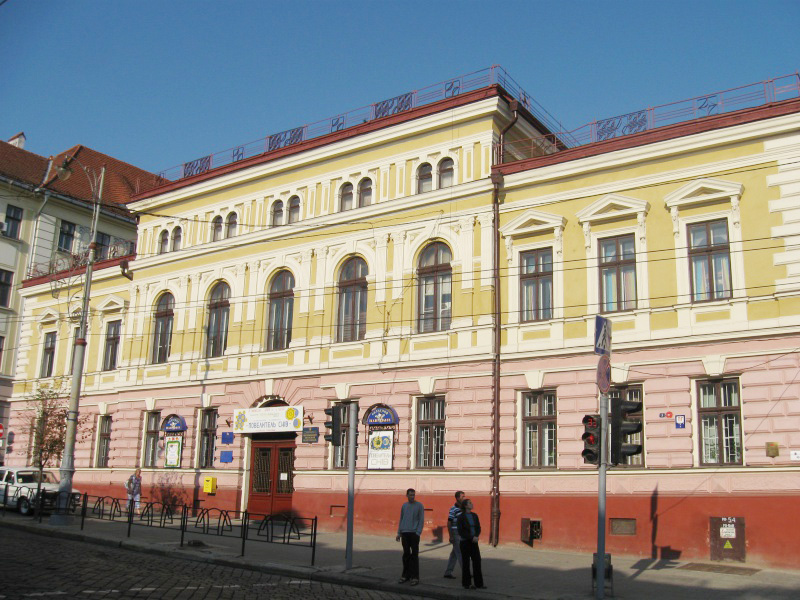 Since 1980, the Regional Puppet Theater has performed over a 100 different shows. The theater puts the emphasis on creating ideas and forming highly aesthetic tastes of children, and their spiritual development. The theatre has repeatedly been awarded by the city council, by the Chernivtsy Regional Administration and by the Office of Culture of Ukraine for its numerous achievements and efforts. (chernovtsy.glo.ua)
Main Street (Glavnaya Ulitsa) 22
Phone: +38 (0372) 52-64-13
BANDS AND SINGERS
Okean Elzy
Jamala
The Hardkiss
Tina Karol
Christina Solovy
Piccardysky Tertsiya
Ruslana
Skryabin
Alyosha
Olexander Ponomarev
Zlata Ognevich
Onuka
Antityla
Loboda
Irina Dumanskaya
Irina Fedishin
Vivienne Mort
Krykhitka Tsakhes
S.K.A.Y.
Druha Rika
Boombox
Buv'ye
Lama
Platch Yeremy
Voply Vidoplasova
T.N.M.K.
Tartak
Noomer 482
Braty Hadukyny
O. Torvald
Bahroma
Epolets
Haidamaky
TIK
Ani Lorak