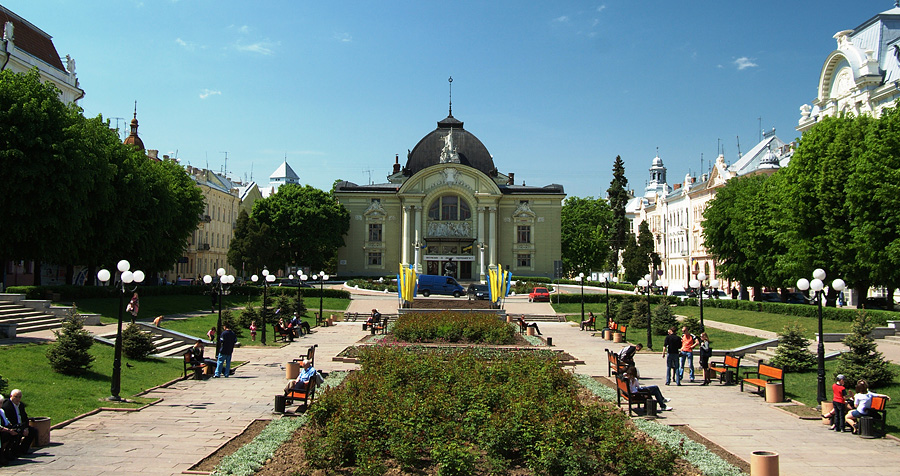 Chernivtsy (Ukrainian: Чернівцi) is a city in western Ukraine, situated on the upper course of the River Prut. Chernivtsy is the administrative center of Chernivetska Oblast (province) – the northern, Ukrainian part of the historical Moldavian region of Bukovina. At the time of the 2001 Ukrainian Census, the population of the city was 240,600.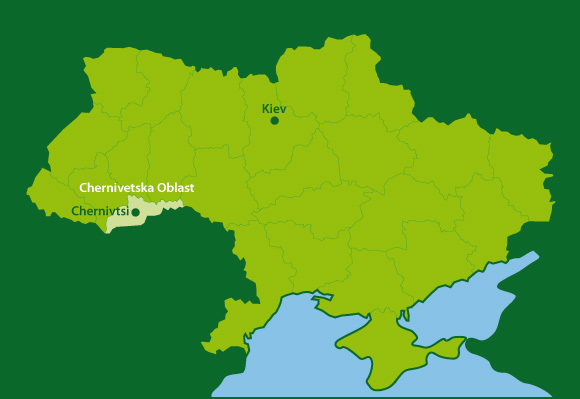 Together with the city of Lviv, Chernivtsy is viewed at present to be a cultural center of western Ukraine. The city is also considered one of modern Ukraine's greatest cultural, educational and architectural centers. Historically a cosmopolitan cultural center, Chernivtsy was even dubbed 'Little Vienna' and 'Jerusalem upon the Prut'. Chernivtsy is currently twinned with seven other cities around the world. The city is a major regional rail and road transportation hub, also housing an international airport.
Aside from its Ukrainian name Chernivtsy, the city is also known by many different names in various languages, which still are used by the respective populations much as they used to be throughout the city's history: Romanian: Cernăuți; German: Czernowitz; Polish: Czerniowce; Hungarian: Csernovic, Russian: Черновцы́ (Chernovtsy - until 1944: Чернови́цы (Chernovitsy)). In the times of Halych-Volyn Principality the city's name was Chern.
---
BANDS AND SINGERS
Okean Elzy
Jamala
The Hardkiss
Tina Karol
Christina Solovy
Piccardysky Tertsiya
Ruslana
Skryabin
Alyosha
Olexander Ponomarev
Zlata Ognevich
Onuka
Antityla
Loboda
Irina Dumanskaya
Irina Fedishin
Vivienne Mort
Krykhitka Tsakhes
S.K.A.Y.
Druha Rika
Boombox
Buv'ye
Lama
Platch Yeremy
Voply Vidoplasova
T.N.M.K.
Tartak
Noomer 482
Braty Hadukyny
O. Torvald
Bahroma
Epolets
Haidamaky
TIK
Ani Lorak