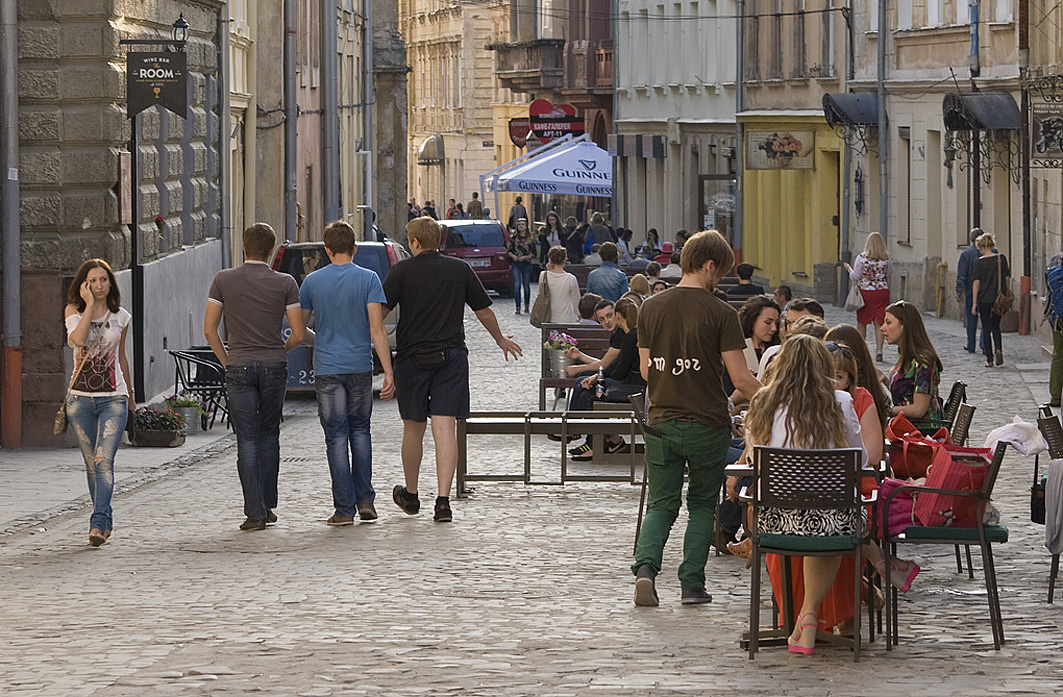 Despite the difficult history of the city, having been part of different states and governments ('bahato-narodnist plexus'), its people will always be proud and keep their traditions and customs. In Lviv you can hear that special sounding phrase: "I – Ukrainian!"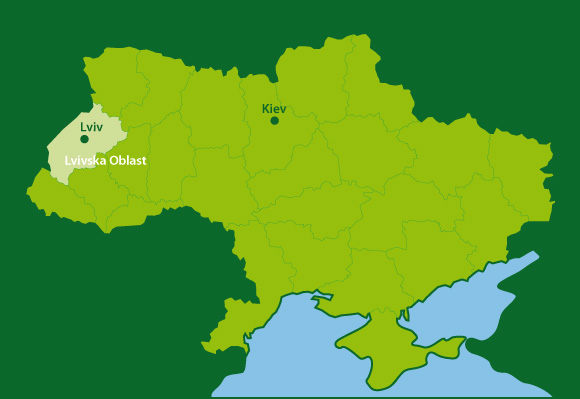 At the time of Austrian rule in Lviv, the city has achieved the look that we know it now. Dismantling of the city walls which had played their historical role long ago was started in 1777. The city was expanding, new buildings were being erected, new streets and squares were appearing. In the late 18th – first half of 19th century the architectural style of Classicism became predominant in residential and civil construction.
Cultural life flourished in Lviv under the Austrian rule. Two theatres of European importance were built here: Skarbkivski (M. Zankovetska) Theatre and Grand City (Opera and Ballet) Theatre. The University was reorganized, and publishing business was developing in Lviv. In 1870 Lviv was granted the right of local self-government. It became a truly European city. An Austrian journalist who paid a visit to Lviv could not find any differences between our city and the major cities of Europe: the buildings were the same, the stores and coffee-houses were the same, the way of life and traditions were the same. In Austrian Lviv technical and scientific inventions were born, and the most advanced technologies of the time were implemented. It was one of the first cities in the Empire to see gas (and later electrical) street lighting, motor transport, and telephone communications. In 1894 the first electrical tram was launched in Lviv, long before this happened in Vienna. Later the best railway station in the Empire was constructed here. All of that was achived because of Lviv's status as the capital of Galicia and the money flow from sellg oil which was extracted near the city.
Lviv and beer
"Those who drink Lviv beer will hundred years live", citizens of Lviv say about their favorite beverage. Lots of legends and fables are composed about beer in Lviv. Beer was brewed in Lviv since the 15th century and in 1533 Polish king has issued a decree allowing brewing beer in the city. Important role was also played by monasteries, where monks were brewing this wonderful drink from best hops, molt and pure artesian water. Owing to its quality Lviv beer shortly became popular in Austro-Hungarian Empire, and later in Soviet Union. And now in the time of Ukraine independence beer in Lviv doesn't lose its legendary taste and quality and is popular among citizens and tourists.
Even an annual festival is dedicated to beer. Here folk, rock and pop music, games and dances are combined with tasting of different sorts of beer. The first and the only beer museum was established in Lviv. Here you can find exhibition of old beer bottles, mugs from different European countries, special beer barrels, books with recipes from the 19th century, etc. You can also watch the movie about beer and try two sorts of beer brewed in Lviv.
Until now Lviv citizens are proud of and enjoy drinking this beverage in numerous pubs and cafés that often brews or serves their own, special beer. You will be impressed with a wide range and taste of beer in Lviv and enigmatic atmosphere of the city and tunes of Lviv music will transform the process of beer drinking into a ritual that haven't changed through centuries.
Lviv and coffee
Lviv and coffee are two notions that became one. Perhaps now it's impossible to imagine old narrow streets without seductive tart aroma that flies out of small windows of cozy cafés and running through the city mysteriously. In the summer Lviv citizens savor coffee sitting outside of cafés, in winter in cozy warm cafés, sluggishly talking about last news of the city.
History of Coffee in Lviv started back in late 18 century with the coming of the Austrians, who revealed all niceties of coffee brewing for Lviv citizens by opening numerous cafés. Coffee started to be more and more popular in different circles of society and soon all Lviv fell ill with coffeemania that can't be healed. Owners of cafés were arranging evening concerts, dances, there you was to hear all the latest gossips… Often cafés were places where creative youth from Lviv was gathering. Many poems, songs and legends are devoted to coffee that makes this drink even mystical.
Long time has passed, but love for coffee didn't fade away and made Lviv the Coffee capital of Lviv. Every year Lviv entertains all coffee lovers with the 'Have a Cup of Coffee in Lviv' festival, where everyone can taste all sorts of this beverage, brewed in special Lviv way, according to traditional recipes. Coffee in Lviv is not just a cup of black fragrant drink, but also a spirit of old city, its soul and pride, history that revive again and again with every sip. (source: http://lviv.travel/en)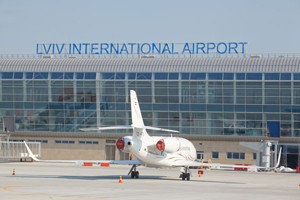 Lviv airport
Lviv Airport is located only 6 km from the city center and can be easily reached by public transport, by taxi or by previously reserved car.

Lviv's new international terminal was officially opened on April 12, 2012. The construction of the new terminal, total area of 48,320 m2, started in September 2009 within the preparation for football championship Euro-2012. The terminal has six jet passenger boarding bridges that can simultaneously take two aircrafts like Boeing-767 and four Boeing-737 class. The terminal has 29 check-in counters, 18 passport control desks, 9 control points for aviation safety.
In addition, the new terminal includes VIP boxes for the passengers of domestic and international flights, the Duty Free with a spacious glass gallery. In general, the commercial component of the terminal occupies 2932 m2; airline offices – 682.4 m2.
There are 25 parking slots for buses and 1100 for cars. The new airport building of the Lviv International Airport met with international architectural, construction and technical standards and requirements of the ICAO (International Civil Aviation Organization) and the recommendations of international transport association IATA (International Air Transport Association).
The reconstruction the Lviv Airport, the largest in Western Ukraine in passenger traffic and route network, allowed increasing capacity to 2,000 passengers per hour. Lviv Danylo Halytskyi International Airport has direct connections with the cities all over the world such as: Munich, Dortmund, Vienna, Warsaw, Krakow and Wroclaw, Moscow and Surgut, Naples, Venice and Milan, Prague, Hurghada, Istanbul, Kyiv and more.
More information: www.lvivairport.info
VIDEOS OF LVIV
"Our Beautiful City"
"Little Paris (in english)"
Lviv from the air
Christmas in Lviv
Lviv Ukraine
---
&nbsp
BANDS AND SINGERS
Okean Elzy
Jamala
The Hardkiss
Tina Karol
Christina Solovy
Piccardysky Tertsiya
Ruslana
Skryabin
Alyosha
Olexander Ponomarev
Zlata Ognevich
Onuka
Antityla
Loboda
Irina Dumanskaya
Irina Fedishin
Vivienne Mort
Krykhitka Tsakhes
S.K.A.Y.
Druha Rika
Boombox
Buv'ye
Lama
Platch Yeremy
Voply Vidoplasova
T.N.M.K.
Tartak
Noomer 482
Braty Hadukyny
O. Torvald
Bahroma
Epolets
Haidamaky
TIK
Ani Lorak