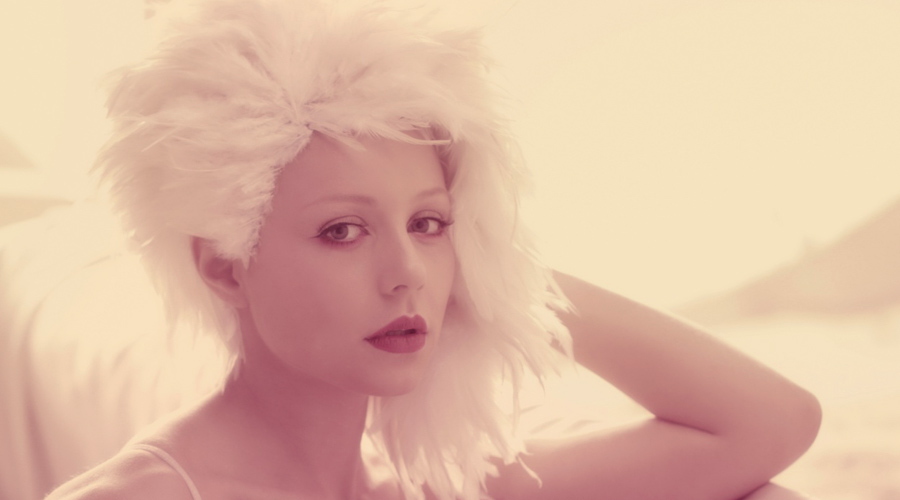 Tina Karol (Ukrainian: Тіна Кароль) was born on the 25 January 1985 as Tetyana Hryhorivna Liberman (Тетяна Григорівна Ліберман). She represented Ukraine at the Eurovision Song Contest in 2006.
Tina Karol has a Ukrainian mother and a Jewish father and was born in Orotukan, Magadan Oblast, Russia. She moved to Ivano-Frankivsk in the west of Ukraine at the age of six. Her father, Grigoriy Liberman, was originally from Vashkivtsi, Ukraine. Tina is fluent in both Ukrainian and Russian. As a teenager Karol (under her real name Tetyana Liberman) performed for four years with the dancing ensemble at the Kyiv branch of the Jewish Agency, and her repertoire included songs in Hebrew and in Yiddish.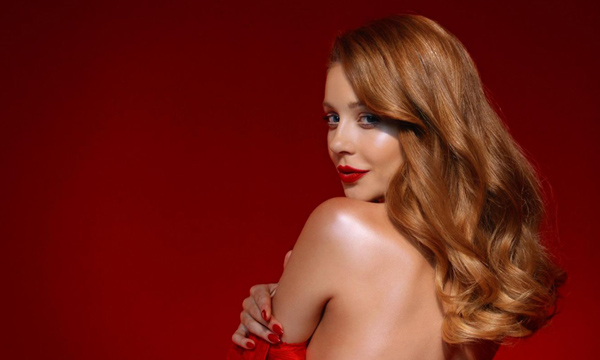 Karol graduated from music school and later from the Gliere Music College in Kiev, where she studied pop vocal in the Faculty of Singing. In her fourth year, she was awarded a scholarship by the Vyhovna Rada (Ukraine's parliament). Karol has participated in numerous youth, regional, international and Jewish singing contests as well as musicals and theatrical shows. Karol became the soloist of the Ensemble of Song and Dance of the Ukrainian Armed Forces, as well as a television personality.
In 2005, Tina traveled to Iraq and Kosovo to perform for the peace keepers stationed there. She reached second place at the Latvian festival 'New Wave'. She took a less Jewish stage name after producers of 'New Wave'had suggested that to her. In 2006, she commented on this "It was a part of my agreement with the producers, but, to be honest, I am glad I changed my name. I felt like it hindered me in my life."
In 2006, Karol won at the casting for the Eurovision Song Contest 2006 with the song 'I Am Your Queen' and therefore represented Ukraine at the event. She finished 7th, scoring 145 points, with a revised version of the song 'Show Me Your Love'. Also in 2006, Tina Karol released her debut album 'Show Me Your Love', and another album 'Nochenka', with some of songs of the first album in Russian and Ukrainian. She started studying by correspondence at the National Aviation University in Kiev. She also participated in the United Nations' 'Unite for Children, Unite Against AIDS'-campaign against HIV/AIDS in Ukraine.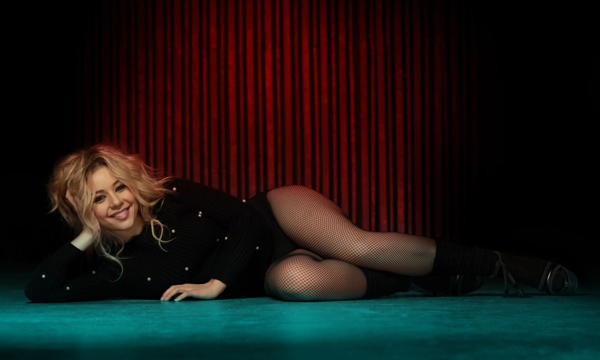 In 2007, she released her new album 'Polyus Prityazheniya' and wrote a fairy tale, 'Pautinka', a story about a caterpillar, portraying the show business as Tina has experienced it. Philipp Kirkorov, Alla Pugacheva and Verka Serduchka all have 'parts' in the story.
On 16 January 2009, Viktor Yushchenko awarded Karol the title of Honored Artist of Ukraine. Since September 2009 Karol actively supported the candidature of Yulia Tymoshenko for the Ukrainian presidential election, 2010. In October 2009, she was ranked 92nd in a top 100 of 'most influential women in Ukraine', compiled by experts for the Ukrainian magazine Focus.
From 2014 on Tina has been a judge on the Ukrainian version of 'The Voice', Holos Krainy, as well as on the Kids version of the same show. Since the 2014 pro-Russian unrest in Ukraine Karol has not performed in Russia.
Discography
Albums
Show Me Your Love - 2006
Nochenka (Sweet Night) - 2006
Polyus Prityazheniya (Attraction Pole) - 2007
9 zhyzney (9 Lives) - 2010
Pomnyu (Remember) - 2014
Singles
Vyshe Oblakov (2005)
Show Me Your Love (2006)
Nochenka" (2006)
Pupsik" (2006)
Lyublyu Ego" (2007)
Polyus Prityazheniya" (2007)
Klyuchik" (Ключик) (2008)
U Neba Poprosim" (У неба попросим) (2008)
Ne Bojsia (Не бойся) ( 2009)
Radio Baby (2009)
Shinshilla (ШИНШИЛЛА) (2010)
Не Дощ (2010)
Ja skazhu "Da (Я скажу Да) (2011)
Nizhno (Ніжно) (2012)
YA Ne Beru Trubku (Я не беру трубку) (2012)
V'yuga-zima (Вьюга-зима) (2013)
Pomnyu (ПОМНЮ) (2013)
Zhizn Prodolzhaetsja (Жизнь продолжается) (2013)
My Ne Ostanemsya Druzyami (#МНОД - Мы не останемся друзьями) (2014)
Ya Vsyo Eshe Lyublyu (Я ВСЁ ЕЩЁ ЛЮБЛЮ) (2015)
Tvoyi Grihy (Твої Гріхи) (2016)
Perechekaty (Перечекати) (2016)
GO TO THE PAGE OF...
Krykhitka Tsakhes
S.K.A.Y.
Druha Rika
Boombox
Buv'ye
Lama
Platch Yeremy
Voply Vidoplasova
T.N.M.K.
Tartak
Noomer 482
Braty Hadukyny
O. Torvald
Bahroma
Epolets
Haidamaky
TIK