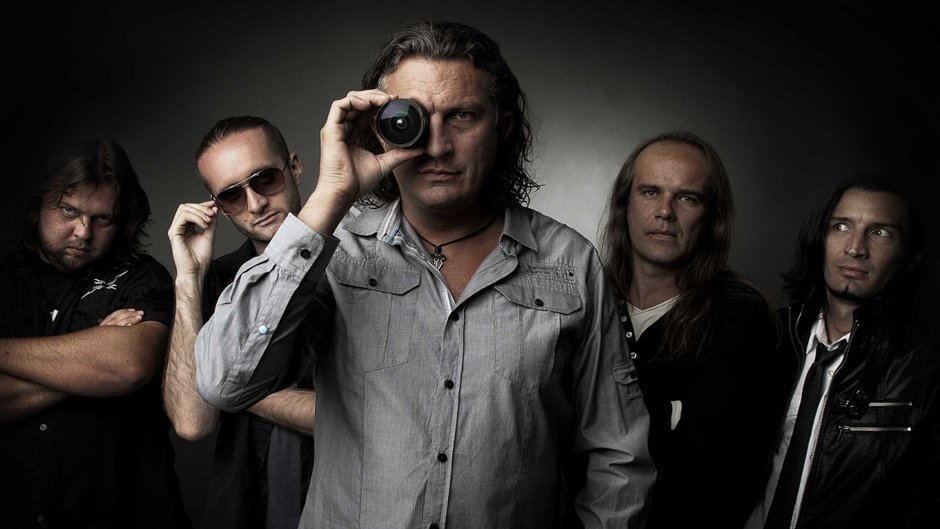 Skryabin (Ukrainian: Скрябін) also transliterated as Scriabin or Skriabin, is a band from western Ukraine, founded in 1989. Andriy 'Kuzma' Kuzmenko was the band's lead singer. He died in a traffic accident in 2015.
During its existence Skryabin has gone from synthpop to rock. As it progressed, the band was divided into 'the classic Skryabin and the new Skryabin. The line between these two runs between 2000-2003.
The song 'Lyudy Yak Korabli' (2005) was for 39 weeks in a row in the FDR Radiocenter's Top 40. In February 2006, 'Stari Fotohrafiyi' came in at #1 in the charts and 'Padai' similarly entered in the top, three months later. The group was named 'Best Pop Band' in 2006 at the ShowBiz Awards held in Kyiv's National Opera House.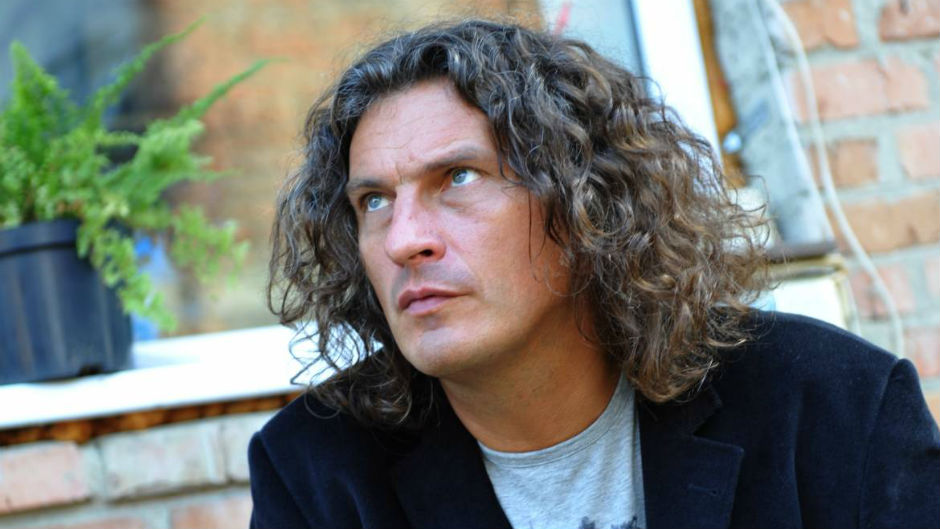 Andrey Kuzmenko
Andrew 'Kuzma' Kuzmenko (17 August 1968 – 2 February 2015) was a singer, writer, TV host, producer and actor. He was best known as the lead singer of the rockband Skryabin, founded in 1989. He was born in Sambir, Lvivska Oblast. He was married to Svitlana and had a daughter, Maria-Barbara, born in 1997. Andrey died in a traffic accident on 2 February 2015 in Lozuvatka, Dnipropetrovsk Oblast, age 46.
Kuzmenko was born on August 17, 1968 in Sambir, Lviv region. His family moved to the city of Novoyavorivsk where he started his career. As a child he dreamed of becoming a garbage truck driver. His mother was a music teacher, his father engineer. Andrey was an only child in the family. He graduated from music piano school and finished the Faculty of Dentistry. He was not interested in being a dentist, but he finished his studies, because his parents wanted him to.
On 13 September 1997, he and his wife Svitlana had a daughter, Maria Barbara, after the Polish actress Barbara Brylska, who was a childhood idol of Andrey. According to him, his wife looks a lot like Barbara Brylska.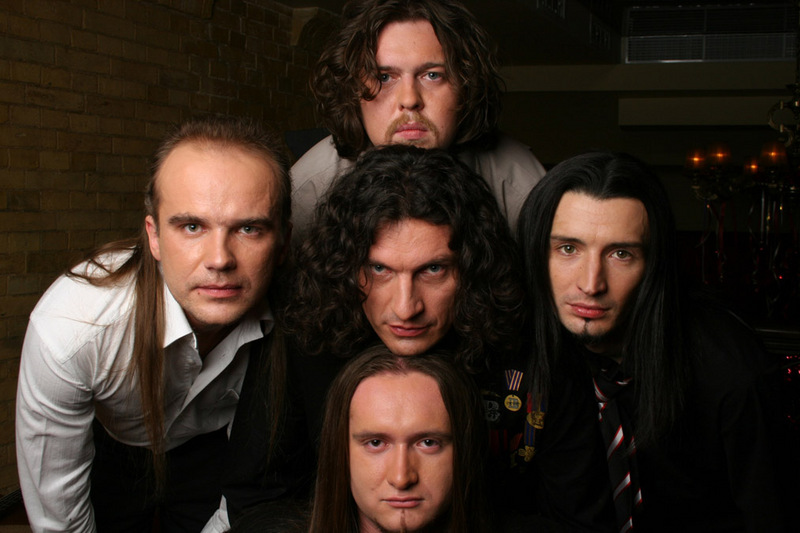 In 2000, Andrey became the host of his own hit parade called 'Hot Seven'. It only existed until 2002. Approximately from 2003, Kuzmenko worked as the host of the show 'Chance' and 'Shikanemo', together with the singer Natalia Mogilevska. Since then, Andrey has the management over the band 'Skriabin' and begins to create completely different music than ever before. In 2006, Kuzmenko shows himself as a talented writer, after publishing his own autobiography 'Me, Pobeda and Berlin'. It became wildly popular and has been re-issued several times.
In 2009 he created the group 'Payushchie Trusy' (Singing Pants) and helped to gain popularity for the project 'Dzidzio'. In the same year he was a member of the jury of the literary award 'Book of the Year B-B-C'.
At the end of January 2014, Kuzma recorded a song dedicated to the events of Euromaidan, noting that he supported the people on the Maidan, but not the opposition. During the 2014 war he helped the military men and wounded in the area of ATO in eastern Ukraine.
In October 2014, he launched his own Internet radio called S.R.A.K.A., which, according to him, played the music he listened to in his car. Shortly before his death he widely criticized the new government in every interview, accusing them of corruption.
Andrey died in a traffic accident on 2 February 2015 in Lozuvatka, Dnipropetrovsk Oblast at the age of 46.
Discography
Albums
Chuesh Byl' (Feel The Pain - 1989)
Moba Ryb (Fish's Language - 1992)
Technofight (Technofight - 1993)
Ptakhi (Birds - 1995)
Moba Ryb (Fish's Language, re-release - 1997)
Kazki (Fairytales - 1997)
Khrobak (Worm - 1999)
Euterpa (Euterpa - 1999)
Technofight 1999 (Technofight 1999 - 1999)
Modna Kraïna (Fashionable Country - 2000)
Striptease (Striptease - 2001)
Ozymy Lyudy (Winter People - 2002)
Natura (Nature - 2003)
Тango (Tango - 2005)
Glamur (Glamour - 2006)
Pro Lyubov? (About Love? - 2007)
Moya Evolyutsiya (My Evolution - 2009)
Radio Lyubov (Radio Love - 2012)
Dobryak (Kind Soul - 2013)
25 (25 - 2014)
Band members
Oleksey Zvolynsky - guitar (1999 - now)
Constyantin Glytyn - bass guitar (2004 - now)
Constyantin Sukhosov - keyboards and guitar (2004 - now)
Vadim Kolysnychenko - drums (2004 - now)
Olga Lyzgunova - vocals, backing vocals (2010 - now)
Zhenya Tolochny - vocals, guitar (2015 - now)
Zhenya Galych - vocals, guitar (2015 - now)
Anys - vocals (2015 - now)
Former members
Andrey Kuzmenko - writer, vocals, keyboards (1989 - 2015) †
Rostislav Domyshevsky - bass guitar, guitar, writer (1989 - 2001)
Sergey Gera - keyboards, writer (1989 - 2003)
Oleksandr Skriabin - keyboards, sound engineer (1989 - 1995)
Andrey Shturma - keyboards, guitar (1991)
Igor Yatsyshyn - drums (1989 - 1990)
Yulia Lord - backing vocals (1998 - 2001)
Andrey Pidluzhny - backing vocals (1997 - 2004)
Volodymyr Parshenko - drums (2000 - 2003)
Oleksandr Melnyk - bass guitar, keyboards (2001 - 2003)
Sergey Prisyazhny - guitar (2002 - 2003)
Oleksandr Strylkovsky - keyboards (2002 - 2003)
Olena Rosumha - backing vocals (2005 - 2008)
GO TO THE PAGE OF...
Krykhitka Tsakhes
S.K.A.Y.
Druha Rika
Boombox
Buv'ye
Lama
Platch Yeremy
Voply Vidoplasova
T.N.M.K.
Tartak
Noomer 482
Braty Hadukyny
O. Torvald
Bahroma
Epolets
Haidamaky
TIK