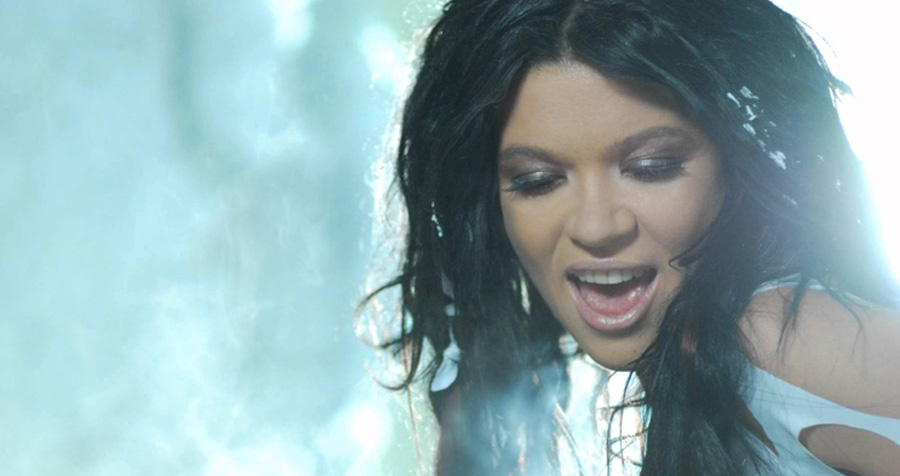 Ruslana comes from Lviv in the west of Ukraine. At the age of four, she started her classical musical training at an experimental music school. When she was seven, she went on tour with a children's ensemble and later she would graduate from the Conservatory in L'viv as a pianist and orchestra conductor. Her career started with winning the international song festival Slavians'kyj Bazar in Vitebsk (Belarus) in 1996. The following years, Ruslana received over 40 awards in Ukraine, among which several times Person of the Year, Singer of the Year, and Project of the Year.
The International stage was set in May 2004, when she won the Eurovision Song Contest in Istanbul, Turkey. More than 100 million viewers worldwide saw how Ruslana achieved a spectacular victory, leaving Ukrainians all over the world flushed with national pride.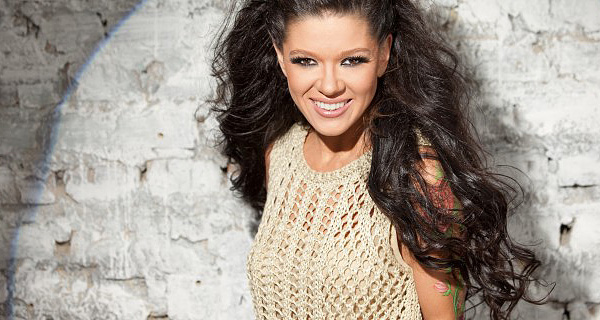 Her winning single and subsequent album 'Wild Dances' were absolutely unique regarding music, performance and costumes and saw widespread acclaim in over twenty-five countries. For ninety-seven weeks, Ruslana dominated fourteen different charts throughout an amazed Europe. In Ukraine alone, the album achieved five times platinum status, making her the first recording artist to domestically sell 500,000 copies of an album. Shortly thereafter Ruslana received the prestigious World Music Award in Las Vegas as the top selling Ukrainian artist in the world. Gold Record awards and more chart successes followed in Belgium (11 weeks at No 1), Czech Republic, Greece and many other countries.
Her shining success in Europe and constant touring enabled Ruslana to share her musical vision across the Globe. Countless live concerts and TV appearances from Canada to Siberia, from Iceland to Greece, and from Turkey to China followed her stunning Eurovision victory.
While the Wild Dances project was based on the unusual blending of ancient ethnic sounds of the Carpathian mountain people with modern pop music and dance beats, the follow-up project Wild Energy emerged from a fantasy story and combined Ruslana's unique musical style with modern urban influences. The 2008 releases of the Ukrainian album Amazonka and its English counterpart Wild Energy, which contained two collaborations with American urban superstars T-Pain and Missy Elliott, were promoted by a large-scale live show with which Ruslana toured several countries.
Ruslana is constantly setting new trends. The year 2012 saw the release of the artist's latest masterpiece, the Ukrainian album EY-fori-YA. Despite its intercontinental rock and pop nature, the album is based on Slavic rhythms. Ruslana integrated old Slavic circle dances, liturgies and elements of classic pieces of Russian composers including Glinka, Tchaikovsky, Mussorgsky, and Rachmaninov.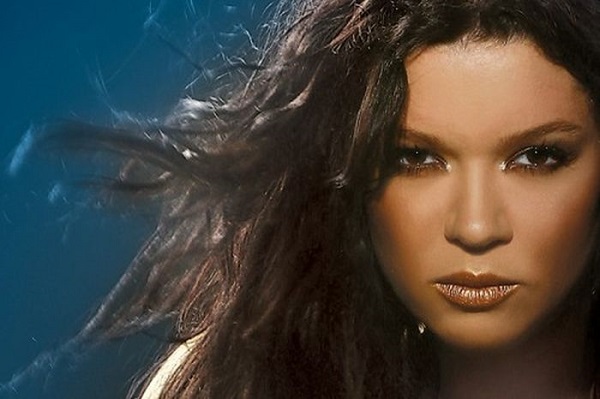 A release of the English version, My Boo (Together), and a re-release of the Ukrainian record under the new title Miy Brat followed in 2013. Both discs were also released digitally.
The corresponding live show called OGO SHOW is designed for flash mob type mass dances with Ruslana as dancing instructor turning the audience into an ocean of synchronous waves – a profound experience for those fortunate spectators. In 2012 Ruslana toured 24 of the biggest cities of Ukraine and in 2012/2013 she presented the show in the USA, Turkey, Cyprus, Russia and Belgium.
Most strikingly Ruslana is not an artificially created brand name. She is real. She is the key to her own success. The versatile range of her abilities makes her outstanding from many other artists. She is not only an exceptional vocalist and musician, but also conductor, pianist, composer, producer, designer; she directs and edits her video clips, as well as is directly involved in developing costumes, decorations, light-, and other effects and choreographies.
Besides her musical successes, social and political commitment has always been an affair of the heart for the power woman.
Her charity projects speak for themselves. She has staged numerous charity concerts benefiting children's hospitals and set up overnight a relief fund supplying substantial aid to the victims of a devastating flood in Western Ukraine in 2008. She was appointed Good Will Ambassador of Ukraine by the UNICEF and passionately combats trafficking in human beings in cooperation with the Organization for Security and Co-operation in Europe (OSCE). She released two video clips which aim to make potential victims aware of the dangers of human trafficking. Her song "Not for Sale" became the anthem of the United Nations anti-trafficking campaign UN.GIFT.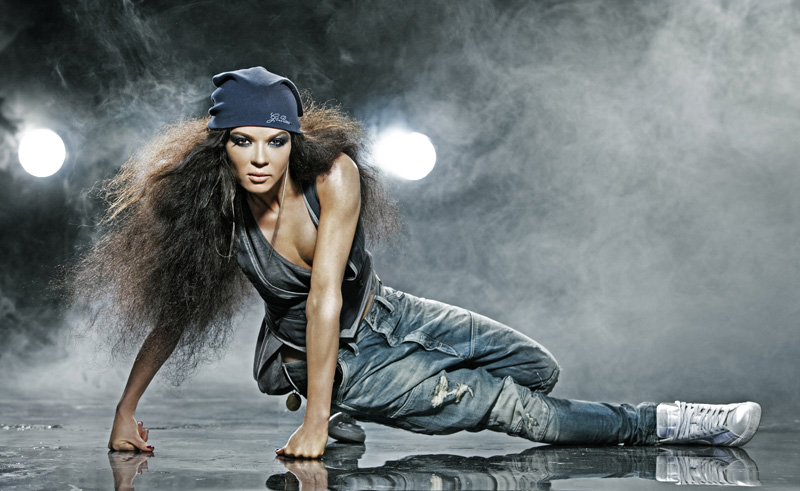 In autumn 2004, she actively supported the democratic processes in Ukraine which went down into history as the 'Orange Revolution'. Providing a voice for the people, Ruslana was an outspoken member of the Ukrainian Parliament from spring 2006 to summer 2007.
She became a key figure of the pro-Europe mass protests known as 'EuroMaidan' which started at the end of November 2013 when Ukrainian citizens rallied peacefully against their government and for an integration of Ukraine into the EU. For months Ruslana spent almost every night from midnight until dawn on Kyiv's Independence Square, the centre of the protests, serving as an inspiration for the nightly protesters. Her extraordinary determination and commitment to fight for an EU future of her country was recognized in thousands of mass media articles all over the world describing her as the 'Heroine of Ukraine', 'Heart and soul of the protest', 'Queen of the night', 'Voice of the revolution' and so on.
After all, she is in the first place a singer with a tremendous talent, and an artist with powerful energy that ignites overfilled stadiums.
Discography
Albums
Myt Vesny – Dzvinkyi Viter (1998)
Ostannie Rizdvo 90-kh (Christmas album - 2000)
Naikrashche (2001)
Dobryi vechir, tobi... (2003)
Dyki Tantsi (2003)
Wild Dances (2004)
Club'in (Remix album - 2005)
Amazonia (2008)
Wild Energy (2008)
DVD Wild Energy - Amazon - Wild Dances (Compilation - 2008)
Ey-fory-ya (2012)
My Boo (2013)
Singles
Znayu Ya (2003)
Kolomiyka (2003)
Oi, Zahraimy, Muzychenku
Wild Dances (2004)
Dances With The Wolves (2004)
The Same Star (2005)
Skazhy Meni (2005)
U Rytmi Sertsia (2005)
Ring Dance With The Wolves (2005)
Dyka Enerhiya (2006)
Moon Of Dreams (2008)
Vidlunnia Mriy (2008)
Vohon Chy Lid (2008)
Dykiy Anhel (2010)
Ya Idu Za Toboyu (2010)
Wow (2011)
Sha-la-la (2011)
Davai, Hrai! (2012)
Ey-Phory-Ya (2012)
Rachmaninov (2013)
Music Videos
Ty (1998)
Myt Vesny - Dzvinkyi Viter (1998)
Svitanok (1998)
Balada Pro Pryntsesu (1998)
Kolyskova (1998)
Znayu Ya (2000)
Proschannia Z Dysko (2001)
Dobryi Vechir, Tobi... (2002)
Kolomyika (2003)
Oi, Zahraimy, Muzychenku (2003)
Wild Dances (2004)
Dance With The Wolves (2004)
Ring Dance With The Wolves (2005)
The Same Star (2005)
U Rytmi Sertsia (2005)
Dyka Enerhiya (2006)
Vidlunnia Mriy" (Ukr. version of Moon of Dreams - 2008)
Moon of Dreams (feat. T-Pain - 2008)
Vohon Chy Lid (2008)
Silent Angel (2009)
Wow (2011)
Sha-la-la (2011)
Davai, gras! (2012)
Miy Brat (2012)
Tse Ey-fori-ya (2012)
Rachmaninoff (2012)
WOW (English Version - 2013)
Sha-la-la (English Version - 2013)
This Is Euphoria (2013)
Rachmaninoff (English Version - 2013)
GO TO THE PAGE OF...
Krykhitka Tsakhes
S.K.A.Y.
Druha Rika
Boombox
Buv'ye
Lama
Platch Yeremy
Voply Vidoplasova
T.N.M.K.
Tartak
Noomer 482
Braty Hadukyny
O. Torvald
Bahroma
Epolets
Haidamaky
TIK