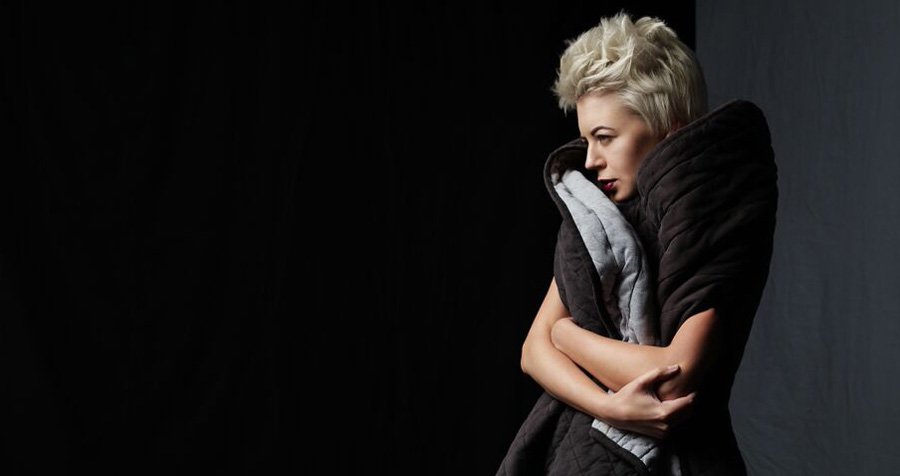 ONUKA is a electronic music band. They mix Ukrainian folk and traditional instruments in their electronic music. The band was formed in summer 2013. The founders were Nataliya Zhyzhchenko, former soloist of the groups 'Tomato Jaws' and 'KOOQLA', and Eugene Filatov, front man of the group 'The Maneken'. The word 'Onuka' means 'granddaughter'. It refers to Nataliya's grandfather, Olexandr Shlonchyk, who made traditional musical instruments.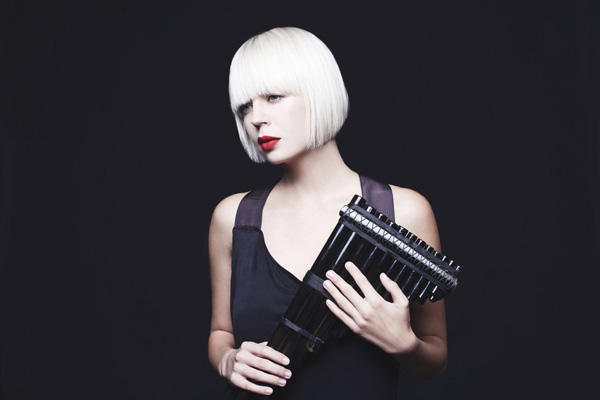 The first single 'Look' was presented in October 2013. At the end of December 2013 the video, directed by Yevgeny Filatov, was released. The group's debut on stage was on the 13th of June, 2014. It was a half an hour presentation at the concert of the band 'The Maneken' in a club called 'Sentrum' in Kiev.
Nataliya Zhyzhchenko is the lead singer, she comes up with ideas and writes material. Being a multi-instrumentalist, she plays the flute, ocarina, svystultsi, omnikordi, percussion and she controls the playback of samples. The main composer, sound producer, arranger and artistic director is Yevgeny Filatov.
On stage, the concert cast of ONUKA consists of a total of eight musicians: vocals, keyboards, rhythm section and folk instruments - two trombones, French horn, bandura and bugay.

Discography
Albums
Look (2014)
Onuka (2014)
Vidlik (2016)
Music videos
Look (2013)
Time (2015)
Misto/City (2015)
Vidlik <2016)
GO TO THE PAGE OF...
Krykhitka Tsakhes
S.K.A.Y.
Druha Rika
Boombox
Buv'ye
Lama
Platch Yeremy
Voply Vidoplasova
T.N.M.K.
Tartak
Noomer 482
Braty Hadukyny
O. Torvald
Bahroma
Epolets
Haidamaky
TIK