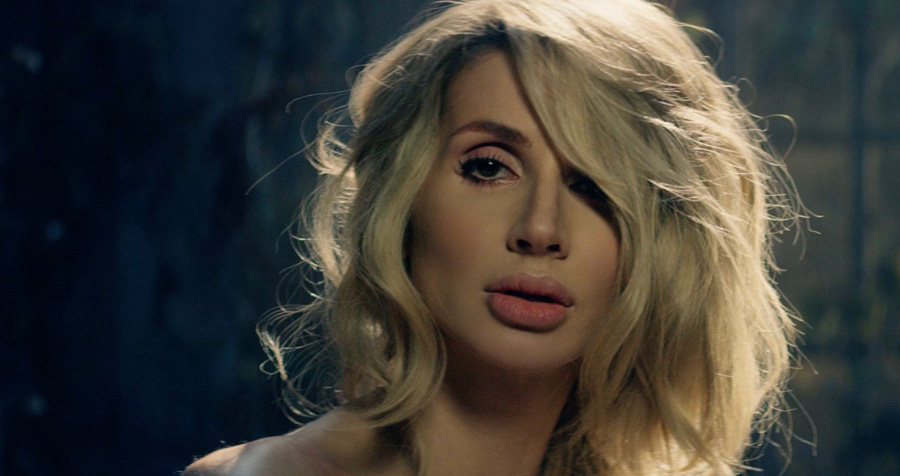 Svitlana Loboda Sergiyivna, known as Loboda, was born on the 18th of October 1982 in Kiev. She is a singer-songwriter and a fashion designer of her own brand 'F*ck'n' macho'. She used to be part of the popular group 'VIA Gra' (2004). In 2013 she receiver the title 'Honored Artist of Ukraine'. But, since Russia invaded Ukraine (occupation of Crimea and waging war in East-Ukraine) Loboda has been criticized for continuing performing for Russian audiences and accepting awards in Moscow.
Svetlana almost didn't study, because -in her own words- 'she was completely immersed in creative life'. She finished music school with piano, conducting and academic vocals.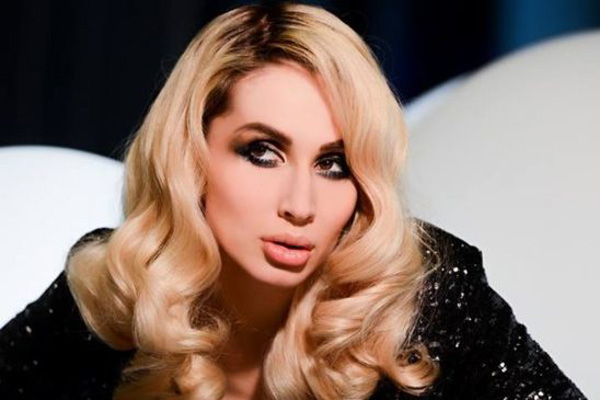 After her education, she went to the 'Variety and Circus Academy' in Kiev, department of 'Pop Vocals'. During this period, she became part of the popular group 'Cappuccino' (producer: Victor Doroshenko). Examples of the group's successes are songs like 'Novaya Skazka' and 'Chuvstve' (New Fairytale and Feeling).
At some point, the creative development of the group came down to a halt, the band stopped touring, so Svetlana decided to leave the band. But since she was under contract, Loboda had to continue working with them for another two years. Her old friend Michael Jasinski helps her and proposes her to work under the pseudonym 'Alicia Gorn'. Together they come up with a story of a girl's life, and Svetlana begins to perform in the nightclubs of Kiev, without the producer's group knowing.
After 'Cappucino' Svetlana participated in the first Ukrainian musical, called 'Equator' (directed by Victor Shulakov). She got one of the main roles: savage Mirana. In the days after the premiere the musical was completely sold out, but later its popularity gradually died.
In the same period when the musical was being performed on stage, Loboda released the song and videoclip 'Black Angel' (Chorny Angel), written and filmed by herself. The main character, Mykluho-Maklay, was played by Yury Kovalchuk.
In December 2003, Svetlana started her own band called 'Catch'. For a short time she established a repertoire, costumes, developed the concept and during the New Year holidays the group already began to tour clubs in Kiev.
In spring of 2004, Loboda became one of the singers in the popular new trio 'VIA Gra'. However, in November of the same year she left the band. A month after leaving VIA Gra, Loboda released her first single 'Chorno-Belaya Zima' (Black and White Winter) together with Taras Demchuk.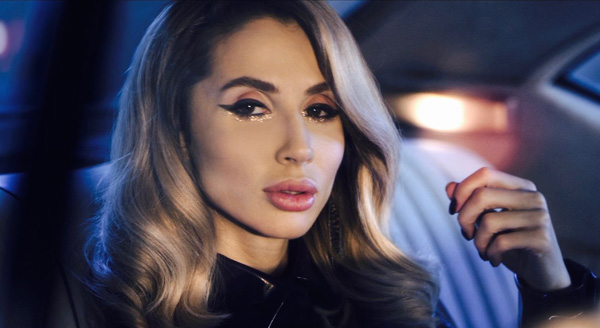 During the next years she regularly released songs and music videos and in November 2005 she released her first solo album 'You will not forget'. In October 2007, Svetlana Loboda organized a photo exhibition, showing pictures she took during a trip in India. The money raised by the exhibition was used for helping orphans and children suffering from cancer.
In 2008, she started making the 'F*ck'n' Macho' fashion collection for youngsters. In that same year, her second album 'Not a Macho' was released. In October that year she won the 'National Olympus' for 'The original style of performance'. In 2009, a second line of clothes was created. This time not only T-shirts with 'NO SILICON' on it, but also men's clothing like jerseys and sports jackets, and women's dresses.
Eurovision
In spring 2009, Loboda competed in the selection rounds for the Eurovision Song Contest with the song 'Be My Valentine'. On March 8, 2009 she won and would represent Ukraine in Eurovision 2009. At the opening ceremony of Eurovision 2009 Loboda appeared in bandages with bruises all over her body. It turned out to be makeup: it was meant for drawing attention to domestic violence. With 76 votes, she finished in the 12th place.
In 2012, Loboda was a coach in 'The Voice Children'. In June 2013, Loboda was awarded with the title 'Honored Artist of Ukraine'. Late 2013, Loboda presented the single 'Kohana', her first work in Ukrainian. And on March 29, 2014, she started touring through Ukraine. The tour was called 'Under the ban!'. Close to New Year's (2014-2015) Svetlana Loboda was awarded with 'Song of the Year 2014' for the single 'City banned'.
Loboda regularly releases new songs and videos.
Discography
Albums
Ty Ne Zabudesh (You Don't Forget - 2005)
Chorny Angel (Black Angel - Remix - 2006)
Postoy, Mushyna! (Wait A Minute, Mister - Remix - 2006)
Ne Macho (Not a Macho - 2008)
Anti-crisis Girl (Compilation - 2009)
Singles
Chorno-Belaya Zima (Black and White Winter - 2004)
Tam, Pod Oblakamy (There, Under the Clouds - 2005)
Postoy, Mushina (Wait A Minute, Mister - 2006)
Chorny Angel (Black Angel - 2007)
Stchastye (Happiness - 2007)
Myshka, Gadky Malchyshka! (Bear, Naughty Boy - 2007)
Ne Macho (Not a Macho - 2008)
Za Shto? (For What? - 2008)
Be My Valentine (2009)
Paren' Ty Nycho (Dude, You're Nothing - 2009)
Serdse Byotsa (The Heart is Beating, feat. Max Barskyh - 2010)
Revolutsiya (Revolution - 2010)
Spasibo (Thank You - 2011)
Na Svete (In the Light - 2011)
Oblaka (Clouds - 2012)
What About U (2012)
40 Graducov (40 Degrees - 2012)
Pod Lyod (Under The Ice - 2013)
Gorod Pod Zapretom (City Under A Ban - 2013)
Smotrish V Nebo (You Look At The Sky, feat. Emin - 2014)
Ne Nuzhna (Not Necessary - 2014)
Pora Domoy (Time To Go Home - 2015)
Oblish (Leave it - 2015)
K Chortu Lyubov (To Hell with Love - 2016)
Tvoee Glaza (Your Eyes - 2016)
GO TO THE PAGE OF...
Krykhitka Tsakhes
S.K.A.Y.
Druha Rika
Boombox
Buv'ye
Lama
Platch Yeremy
Voply Vidoplasova
T.N.M.K.
Tartak
Noomer 482
Braty Hadukyny
O. Torvald
Bahroma
Epolets
Haidamaky
TIK