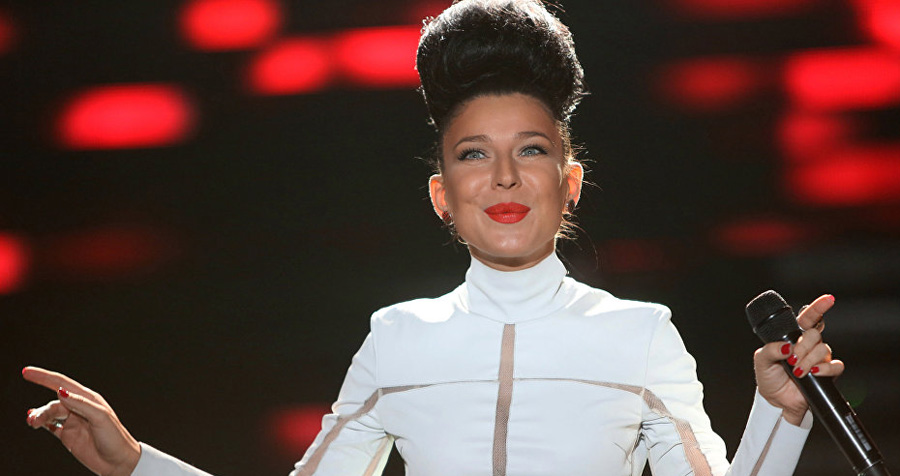 Ёлка (Yolka) - born as Yelyzaveta Valdemarivna Ivantsiv (Єлизавета Вальдемарівна Іванців) on 2nd of July 1982 - is a Ukrainian singer. Since 2010, she lives in Moscow, Russia.
Initially, she went to the Uzhhorod highschool № 8, but she graduated from school № 19. She was raised in a musical family. Her father was a jazz music collector and her mother was a musician, playing three different instruments. Her grandparents sang in the Transcarpathian Folk Choir.
Yelyzaveta sang in a school choir, then moved to the vocal circle 'the Palace of Pioneers'. In school she participated in the school's KVN (Club of Fun and Quick-witted).
According to herself, she did not invent her nickname. She accidentally got named after a fir-tree, because: "one friend blurted out: "Yolka!", someone else heard that and the name stuck".
"I really do not respond to my real name since I was eleven. Even my mother calls me Yolochka. Only my dad remembers everything and gets annoyed when friends forget my name.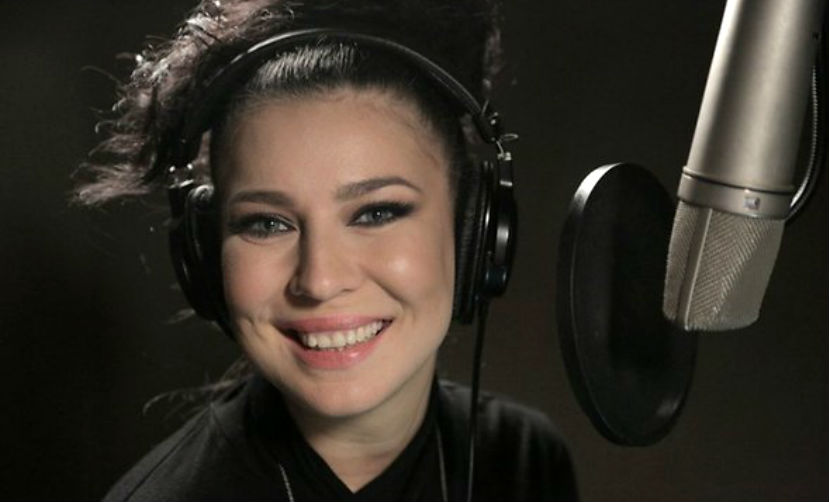 Elka was admitted at the School of Musici, but she never finished it. "I honestly tried to study, but this venture failed. After six months I quit." In the mid-1990s, she became part of the Uzhhorod group "B & B", where she performed as a backing vocalist.
In 2004, she signed a contract with Vladislav Valov and released her successful debut album 'City of Deception' (Город Обмана), which included the hits 'Girl in the Peugeot' and 'Good Mood'. Subsequently, she released two albums: Shadows and This Magnificent World, neither of which were as successful as her debut album.
From 2010 to 2012, she was one of the judges in the popular Ukrainian version of The X Factor. In 2011, her song 'Provence' was a hit and was nominated in three categories at the Muz-TV 2011. The fourth studio album, Points Apart, was popular amongst both critics and audience. By the end of 2012, she was recognized as the most frequently heard performer on Russian radio.
Yolks won the Golden Gramophone Award three times (for the songs 'Handsome Boy', 'Provence' and 'About You'). In 2011, she was recognized as the Singer of the Year by Glamour Magazine and as one of the ten most successful people in Ukrainian showbusiness, according to Focus Magazine. In that same year, she was named Singer of the Year at the ZD Awards, by the newspaper Moskovskij Komsomolets.
Band Members
Elka – vocals
Leo Trofimov – keys
Alexander Kulkov – drums
Vlad Tsaler – bass
Dmitry Tyuze – guitar
Oleg Ostapchuk - saxophone, flute
Konstantin Kulikov – trumpet
DJ Lenar – DJ
Alexander Perfilyev – sound
Discography
Albums
City deception (2005)
Shadows (2006)
This magnificent world (2008)
Point Apart (2011)
Live concert (2013)
Neby (2015)
Songs
City of deception (2005)
Girl in the Peugeot (2005)
Good mood (2005)
I Want to Be a Movie Star ( 2005)
Two Roses (2006)
Girl – student (2006)
Terror (2006)
Flood (2006)
Mountains (2006)
Handsome Boy (2007)
Point – City (2007)
Do not lose heart (2008)
Good Morning (2008)
Your Words (2009)
Dreams (2009)
Provence (2010)
The large balloon (2011)
Boy (with Paul Will) (2011)
About You (2011)
Chain Feeds (2012)
I want (2012)
Star Star (with the band Megalopolis) (2012)
Body Ofigel (2013)
The New World (with the heat) (2013)
Fly, Liza (2013)
We do not understand (with Noize MC) (2013)
Do you know (with Burito) (2014)
GO TO THE PAGE OF...
Krykhitka Tsakhes
S.K.A.Y.
Druha Rika
Boombox
Buv'ye
Lama
Platch Yeremy
Voply Vidoplasova
T.N.M.K.
Tartak
Noomer 482
Braty Hadukyny
O. Torvald
Bahroma
Epolets
Haidamaky
TIK